PRP/PRF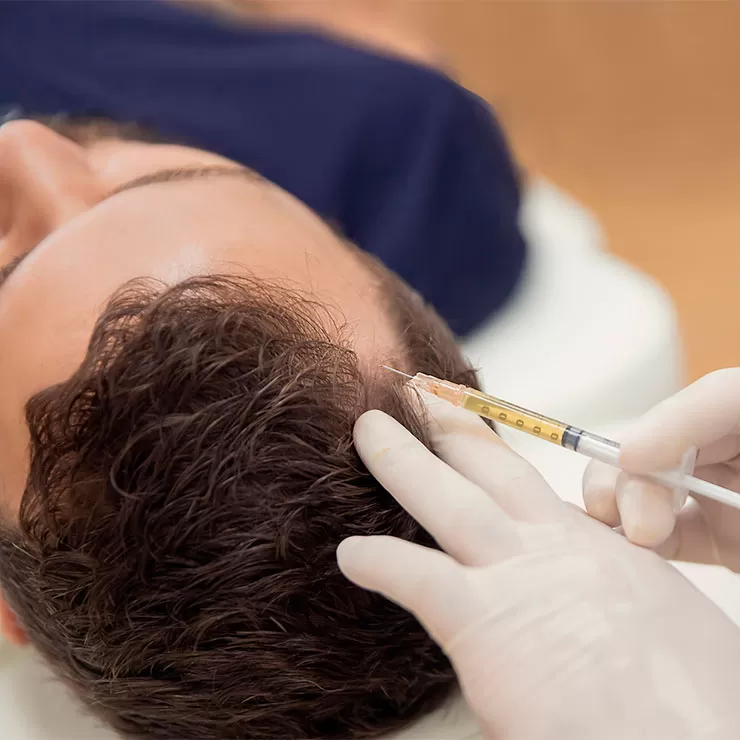 PRP (Platelet-Rich Plasma) and PRF (Platelet-Rich Fibrin) are both forms of regenerative medicine that use a patient's own blood to promote healing and tissue regeneration.
WHAT IS PRP?
PRP is a concentrated solution of platelets, which are cells that are important for clotting and healing. The procedure involves taking a small sample of the patient's blood, which is then placed in a centrifuge to separate the platelets from the other blood cells. The concentrated platelet solution is then re-injected or applied onto treatment area.
WHAT IS PRF?
PRF is similar to PRP but it is a more advanced version of it. The procedure of creating PRF is the same as PRP but it is left to incubate longer, the fibrin matrix formed by the PRF will be richer in growth factors, cytokines and white blood cells, promoting a better healing response.
CAN IT BE COMBINED WITH ANY OTHER TREATMENTS?
Both PRP and PRF can be combined with treatments such as Microneedling, also know as "Vampire Facial" and Morpheus8 or used alone for hair restoration and skin rejuvenation to improve appearance of fine lines and wrinkles.
PRICE
$600