About us

Madavi aesthetics
Meet Marina Davidyan, Co-founder of Madavi Aesthetics in Beverly Hills. Marina is a Registered Nurse with Bachelor's and Master's degrees in nursing, and soon to be a Nurse Practitioner.
Before starting her nursing career, Marina specialized in cosmetology. With over 15 years of nursing experience, from hands-on nursing to nursing administration, Marina found her passion in aesthetics, something that combines both nursing and beauty.
Marina is continually in pursuit of industry's most effective treatments. She has trained with some of the best in the industry all over the world. Marina has been working in the aesthetic field for years, and treated many high profile clients such as celebrities and influencers.
Marina's approach to clients is very individual.
"No two faces are alike. I make sure to consider every single detail and concern my client has and deliver results that are expected. It's a blessing to be able to make someone more confident about themself by just treating that little wrinkle, or tightening the skin. When you look good you feel good, and when you feel good magic happens." Marina Davidyan, co-founder of Madavi Aesthetics.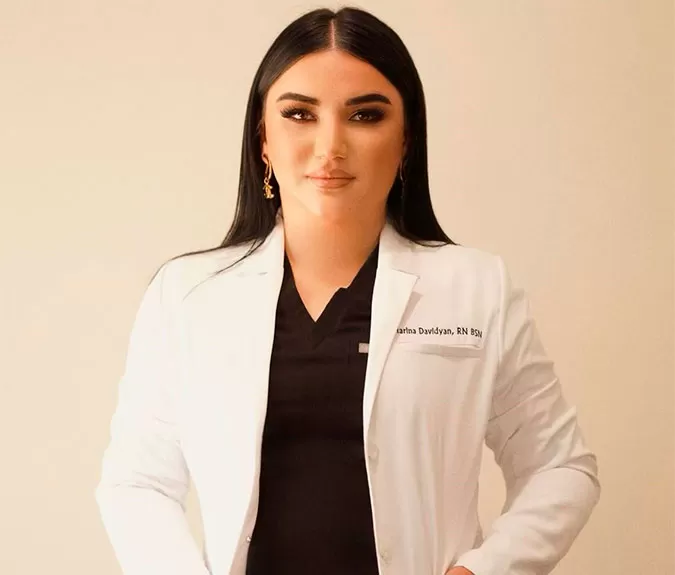 Madavi Aesthetics is a luxury medspa boutique located in the heart of Beverly Hills.
We provide a range of most innovative, non surgical treatments for face and body. We are a one stop shop for all your beauty and skin care needs!