Hydrafacial Keravive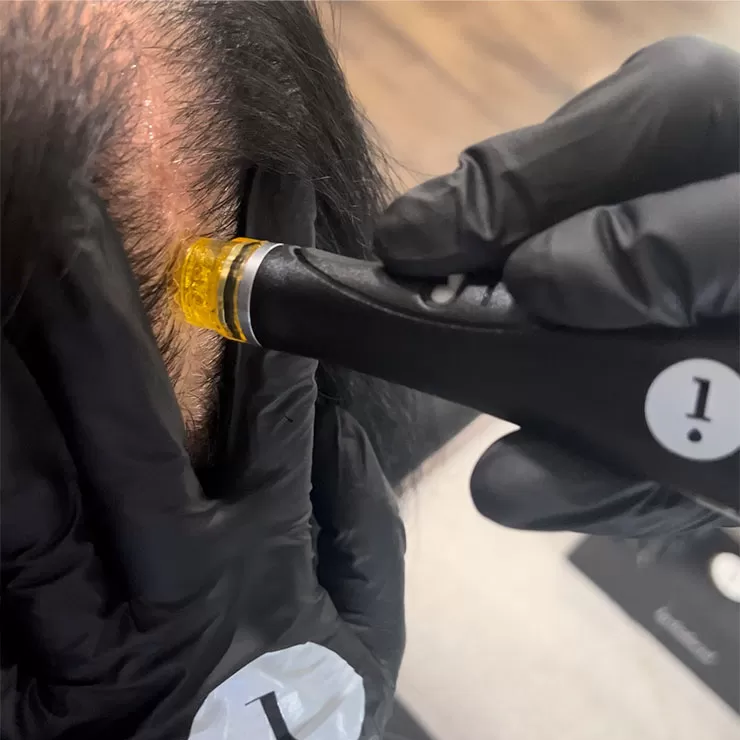 WHAT IS HYDRAFACIAL KERAVIVE?
HydraFacial Keravive is a medical-grade hair treatment that uses a Hydrafacial device to cleanse, exfoliate, extract impurities, and hydrate the scalp. The Keravive serum is specifically formulated to target the scalp and hair roots to improve the health of the scalp and hair, promote hair growth and reduce hair loss.
The treatment process typically begins with cleansing and exfoliation, which helps to remove dirt and impurities from the scalp. Next, the Keravive serum is applied to the scalp and hair roots, where it can penetrate deeply to nourish the hair.
AFTRECARE
A special hair spray is given for home use to maintain results.
HOW MANY TREATMENT WILL I NEED?
Hydrafacial Keravive treatment is recommended to be done once every 4 weeks, for at least 3 times for optimal results.
IS THERE ANY DOWNTIME?
Hydrafacial Keravive is painless and has no downtime.
PRICE
$650 (1) / $1500(3)