Hydrafacial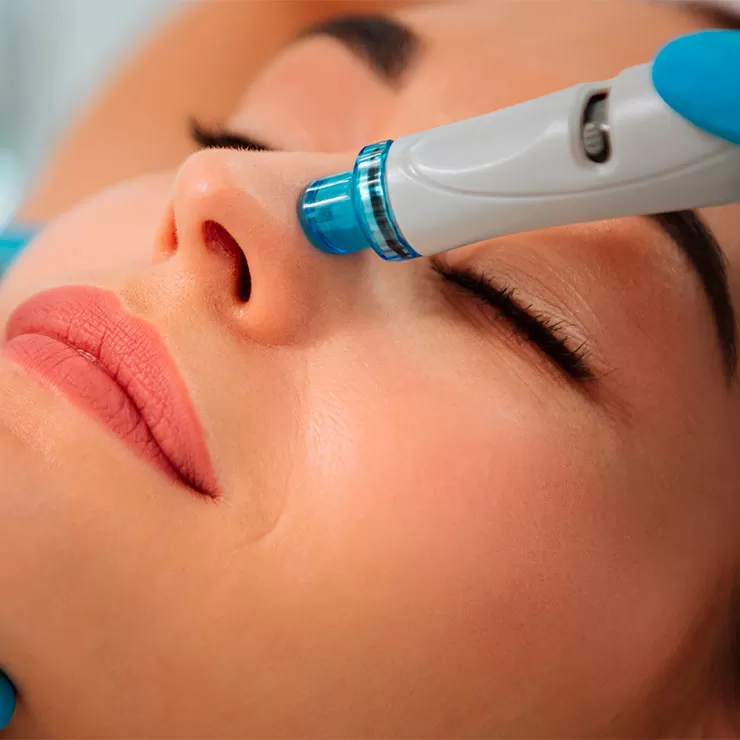 WHAT IS HYDRAFACIAL?
HydraFacial is a non-invasive, multi-step treatment that is intended to cleanse, exfoliate, extract, and hydrate the skin. It combines a gentle resurfacing process with a vacuum-based suction to remove dead skin cells, debris, and impurities from the skin. The treatment also includes a series of serums that are infused into the skin to hydrate and nourish it. Hydrafacial includes LightStim Therapy which has several benefits. Red light is anti-aging therapy, promotes production of collagen and improves appearance of fine lines and wrinkles. Blue light kills bacteria, and amber light improves skin tone and the appearance of sun and age spots.
IS THERE ANY DOWNTIME?
The HydraFacial treatment is painless, has no downtime, and is suitable for all skin types and concerns.
WHAT ARE THE BENEFITS OF HYDRAFACIAL TREATMENT?
It can be used to improve the appearance of fine lines and wrinkles, acne, dark spots, and uneven skin tone. It can also improve skin texture, tighten the skin, and overall hydration. Hydrafacial will leave your skin glowing, plump and hydrated.
HOW LONG DOES IT TAKE?
The procedure usually takes about 45 minutes. It is usually recommended to get the treatment every 4 weeks to maintain results.
At Madavi Aesthetics we offer 3 types of Hydrafacial.
DELUXE HYDRAFACIAL includes everything listed above.
PLATINUM HYDRAFACIAL includes everything in Deluxe plus Lymphatic Drainage.
DIAMOND HYDRAFACIAL includes everything in Platinum plus Dermaplaining.
PRICE
Deluxe $250
Platinum $325
Diamond $400
Add ons
Eye Perk $50
Lip Perk $50