Aquagold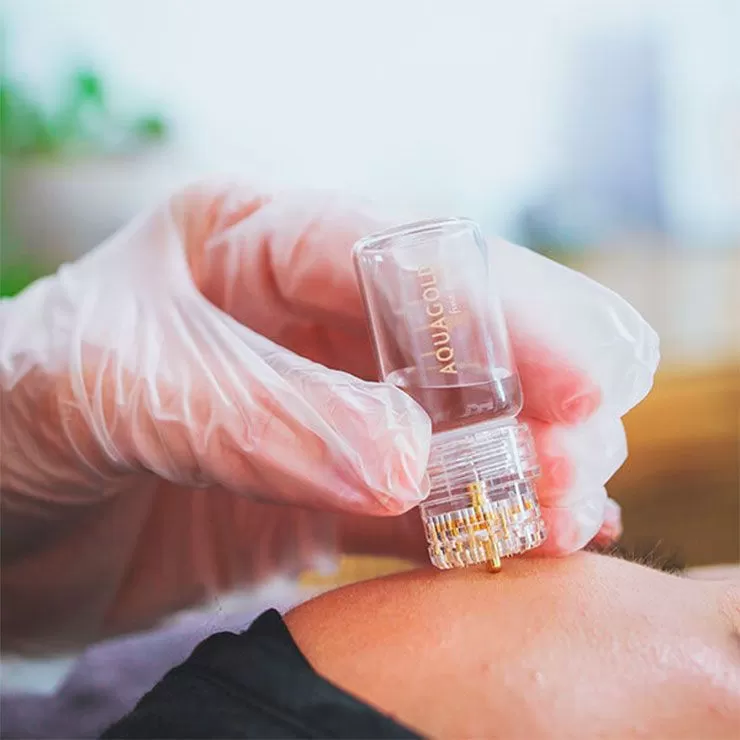 WHAT IS AQUAGOLD?

AquaGold fine touch micro-channeling creates superficial "micro-channels" to the outermost layer of the skin. This enables the absorption of custom ingredients to be infused directly into the skin by bypassing the skin's natural protective barrier. AquaGold fine touch nourishes, feeds, heals and rejuvenates the skin from within.
These micro channels are created by patented 24ct gold hair fine, spiral thread needles. These delicate needles are so gentle that we are able to treat right to the lash line and over the lips. Depending on your skin concerns and the cocktail of ingredients mixed by your clinician.
AquaGold fine touch micro-channeling addresses dryness, reduces the visibility of acne scars, fine lines, and wrinkles, reduces pigmentation, pore size, redness and improves the skin's overall tone and texture. Micro channels also induce new collagen production.
The treatment is mostly painless but can be tender over certain areas, such as the forehead, close to the eyes and over the lips.
GALLERY